President Shavkat Mirziyoyev has laid wreath to the Islam Karimov Monument in Tashkent.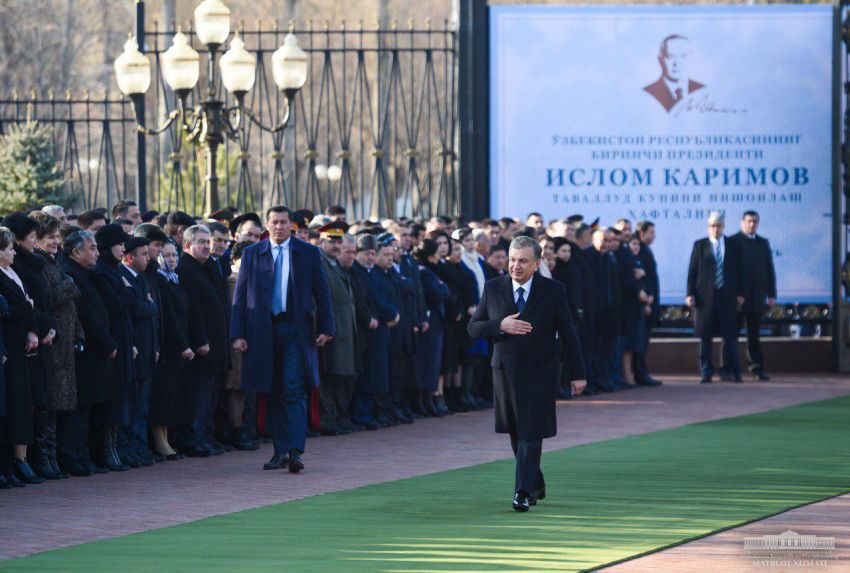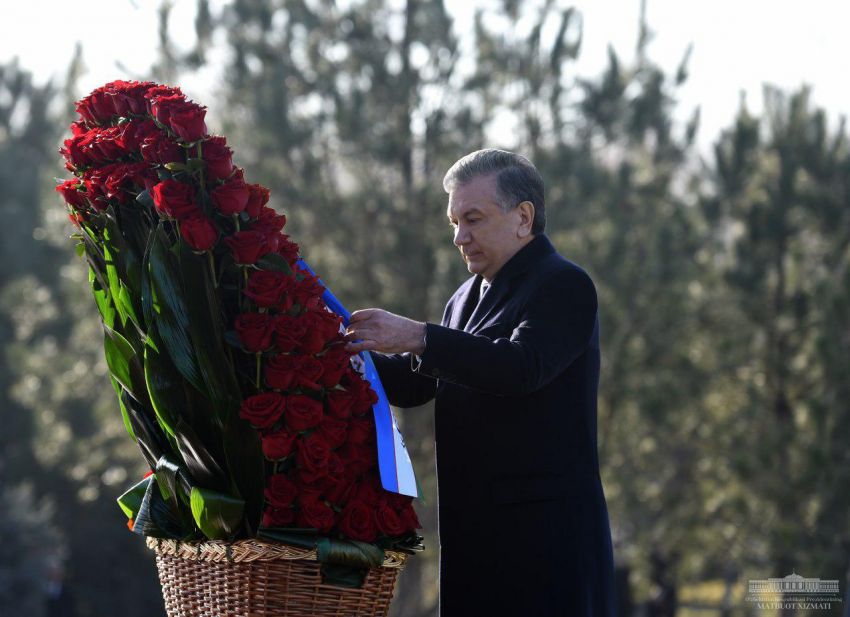 The First President of our country, the founder of independent Uzbekistan, Islam Karimov, was a popular and internationally acknowledged statesman and political figure.
President Shavkat Mirziyoyev's corresponding decree has immortalized the memory and paid due honors to Islam Karimov. It has become a good tradition to mark the latter's birthday, January 30.
As Shavkat Mirziyoyev once noted, the celebration of this historic date at a high level is a manifestation of respect for our history and independence, a demonstration of the culture of our nation.
Following the flower-laying ceremony, surahs from the Holy Koran were recited. The gathered expressed warm words recalling Islam Karimov's multifaceted activity and noble human qualities.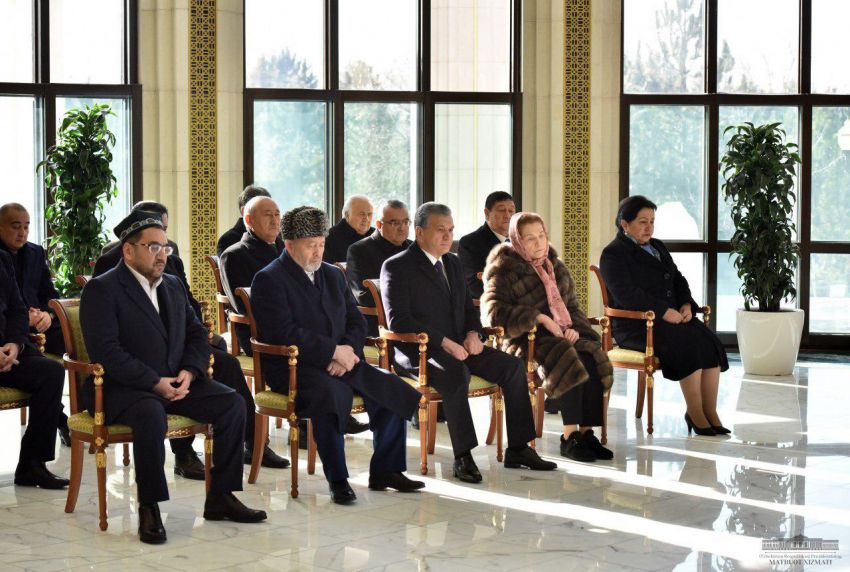 The occasioned has been attended by representatives of the Presidential Administration, members of parliament and government, science and culture figures, creative intelligentsia as well as the wider public of the capital city.
Flowers are laid also at the monuments to the First President in Samarkand and Karshi.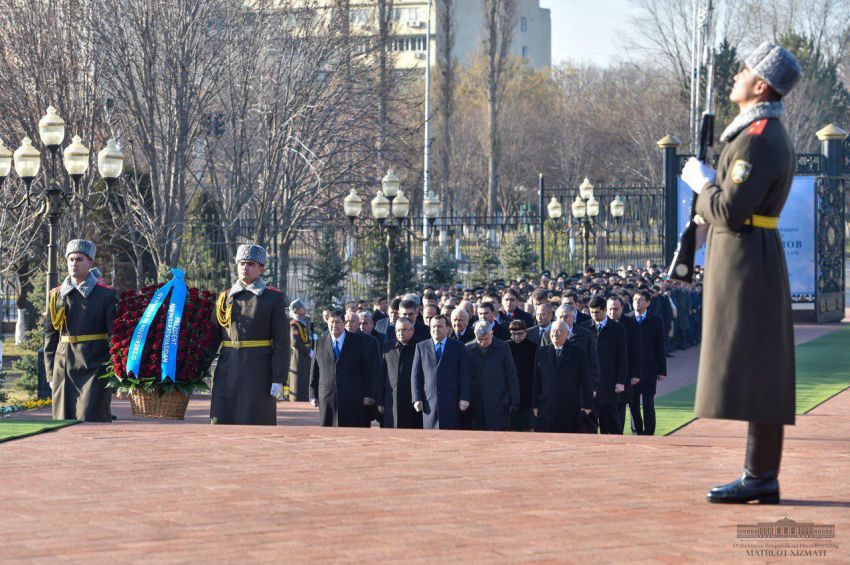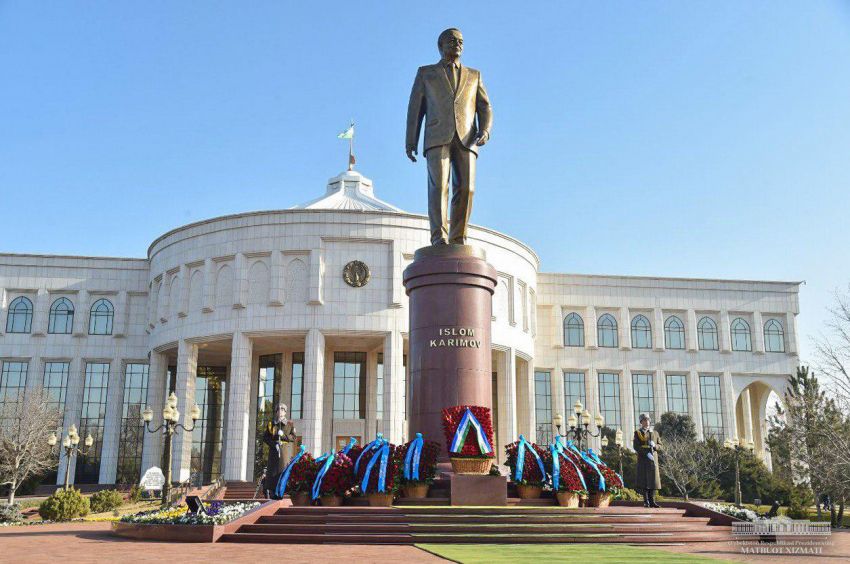 Source: president.uz
---
30.01.2020 1750